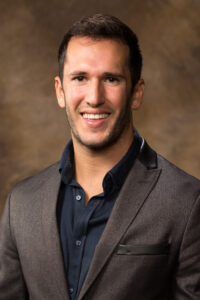 Corey DeAngelis, PhD
EXECUTIVE DIRECTOR
Dr. DeAngelis is a prolific education policy researcher and an ardent supporter of educational freedom. EFI is fortunate to have him lead its efforts to research, publish, and share the overwhelming evidence that school choice improves vital student outcomes. Additionally, Dr. DeAngelis is the National Director of Research at American Federation for Children, and an adjunct scholar at Cato Institute in Washington, D.C.
Dr. DeAngelis holds a PhD in Education Policy from University of Arkansas.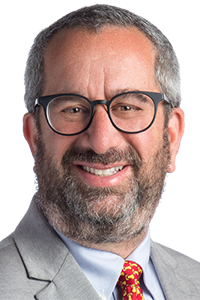 Jay P. Greene, PhD
Managing Senior Fellow
Dr. Greene is a senior research fellow in the Center for Education Policy at The Heritage Foundation. At Heritage, Jay conducts and disseminates research on the key issues facing education today, including the cultural, civic, and economic implications of how education systems are designed and implemented.
He is one of the country's leading experts on education policy, with highly influential research on a broad range of topics—from the effects of expanding school choice and how education shapes character and values to the misuse of social science research in policy debates. In addition to authoring dozens of publications in peer-reviewed journals and writing or editing four books, including the best-selling Education Myths, Greene's research on school choice was also cited four times in the Supreme Court's landmark case, Zelman v. Simmons-Harris.
Jay comes to Heritage from the University of Arkansas, where he served as Distinguished Professor and Chair of the Department of Education Reform, which he founded and led for 16 years.
Greene received his B.A. in history from Tufts University and earned his Ph.D. in government from Harvard University.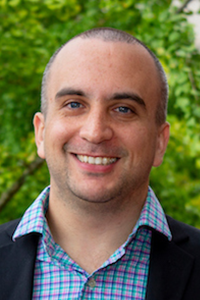 Ian Kingsbury, PhD
Senior Fellow
Dr. Kingsbury researches and publishes full time on educational freedom. His areas of interest center on the effects of policy on school choice options, virtual schooling, among other related topics. Ian's work is animated by the belief that school choice should be parent-centered and not held captive to the priorities of technocrats, philanthropists, or others who claim to know what is best for other people's children.
Prior to joining EFI, Ian worked with Stride, Inc. and the Empire Center where he was fellow for education policy. Dr. Kingsbury received his PhD from the University of Arkansas where he studied Education Policy. Before joining the Empire Center, he was a postdoctoral fellow at The Johns Hopkins University.
Dr. Kingsbury received his Master of Arts from the Teachers College of Columbia University in Education Policy and Social Analysis. He received his bachelor\'s degree in Government and History from The College of William and Mary.
James Paul
Fellow
James Paul conducts empirical research on school choice, as well as academic freedom in higher education. Having previously worked as an Associate Policy Director at the Foundation for Excellence in Education and a Senior Policy Analyst at the Commonwealth Foundation, James has experience researching and developing school choice programs.
A graduate of Syracuse University (BA and MPA), James is a Distinguished Doctoral Fellow at the University of Arkansas' Department of Education Reform. He is pursuing a PhD in Education Policy.
Selected Research:
Dr. Burke serves as the Director of the Center for Education Policy at the Heritage Foundation in Washington, DC. Her research and commentary on school choice have been published widely in academic journals and news media outlets over the course of several years. Her voice is highly respected and sought after on education in America.
Mr. Nielsen is passionate about the preservation of individual choice. He works to expand education options for families throughout the United States, recognizing the unique needs of individual students. He has authored many articles for news publications and is the author of the forthcoming book, Critical Condition.
Jason Bedrick, Director of Policy, EdChoice
Jonathan Butcher, Sr. Policy Analyst, Heritage Foundation
Jason Crye, Program Officer, Bradley Foundation
Dr. Angela Dills, Professor of Economics, Western Carolina University
Robert Enlow, President and CEO, EdChoice
Jeff Kwitowski, SVP Public Affairs & Policy, Stride, Inc.
Dr. Matthew Ladner, Sr. Research Strategist, Arizona Chamber Foundation
Kerry McDonald, Sr. Education Fellow at FEE
Dr. Benjamin Scafidi, Professor of Economics, Kennesaw State University
Inez Stepman, Sr. Policy Analyst, Independent Women's Forum
Dr. Terry Stoops, VP of Research, John Locke Foundation
Support EFI
EFI is a non-profit organization that relies completely on financial support from donors. Please consider making a donation to EFI today.